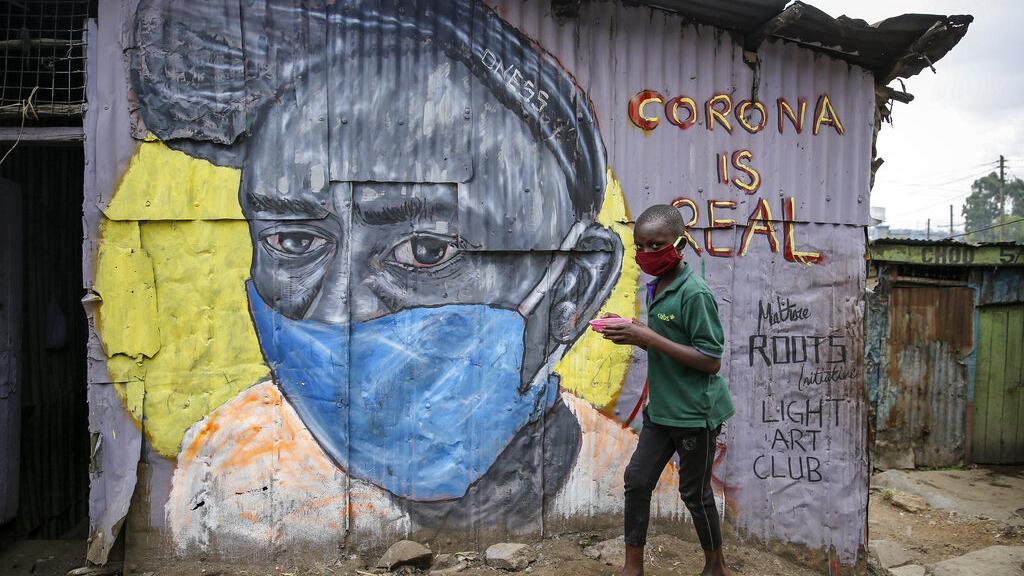 Ad oggi ci sono 2,093 casi confermati di Covid.19 e 71 decessi. D'alto lato, secondo quanto afferma l'IPOA (autorità indipendente di controllo della polizia) ci sono stati 32 incidenti e sono state uccise 15 persone dalla polizia in interventi direttamente collegati all'imposizione del coprifuoco. Ottantasette denunce contro la polizia sono state segnalate dalla fine di marzo. L'ultima morte è stata un senzatetto nello slum di Mathare che è stato ucciso lunedì per presunta violazione del coprifuoco. Anche Yassin Hussein Moyo, 13 anni, è stato ucciso dalla polizia mentre era sul balcone di casa dopo l'inizio del coprifuoco. Il direttore della pubblica accusa Noordin Haji ha approvato l'arresto dell'ufficiale che ha ucciso Yassin. Centinaia di manifestanti di Mathare hanno protestato martedì protestando contro questi "incidenti". Human Rights Watch sostiene che la polizia fa irruzione nelle case e nei negozi e estorce denaro.
Non c'è da meravigliarsi quindi se il caso di George Floyd abbia avuto una risonanza particolare. C'è la dimensione razzismo, che non è estranea a nessuna persona di pelle scura che vive su questo pianeta. C'è anche l'esperienza diretta e quotidiana per tutti in Kenya di una Polizia che con la costituzione del 2010 ha cambiato nome da Police Force a Police Service, ma sempre profondamente corrotta e prone alla violenza rimane. Gli "incidenti" capitano sempre a danno dei poveri.
Il razzismo è l'esperienza fondante l'identità di tutte le persone di pelle nera, in qualunque nazione e continente vivano. Si può dire che è questa esperienza negativa che crea un senso di solidarietà fra le persone di origine africana che va al di là di ogni confine nazionale, è più importante di ogni altra catalogazione. In America un cristiano nero, e un musulmano nero, sono per prima cosa neri.
In tempi lontani, ho speso quasi l'intero anno 1976 in una parrocchia a Watts, allora il getto nero di Los Angeles conosciuto in tutto il mondo per la violenza, soprattutto quella dei poliziotti, e studiavo quella che allora si chiamava Black Theology. Ho conosciuto e intervistato una delle più famose (allora) delle Pantere Nere. Oggi ho ritrovato in internet una citazione di James H. Cone, il fondatore della Black Theology che pure avevo cercato di incontrare personalmente, senza successo. "In the "lynching era," between 1880 to 1940, white Christians lynched nearly five thousand black men and women in a manner with obvious echoes of the Roman crucifixion of Jesus. Yet these "Christians" did not see the irony or contradiction in their actions." (James H. Cone, The Cross and the Lynching Tree). Cioè "Nell'era dei linciaggi", tra il 1880 e il 1940, i cristiani bianchi linciarono quasi cinquemila uomini e donne neri in un modo che evidentemente echeggia la crocifissione di Gesù fatta dai romani. Eppure, questi "cristiani" non hanno visto l'ironia o la contraddizione nelle loro azioni ".
Sembra che le cose non siano cambiate molto da allora. Forse in alcuni paesi sono peggiorate.